Overview
● Almost 100% best reviews from the backers in the world
● Already delivered to 62 countries and have been used in 125 countries
● Have stock, your new order can be shipped immediately
● No need SIM card and roaming charges anymore and completely kill them
● 1GB initial free data for you to use in 144+ countries
● Connected to 144+ countries directly
● Stay connected for 14+ hours on one charge
● Very easy in-App management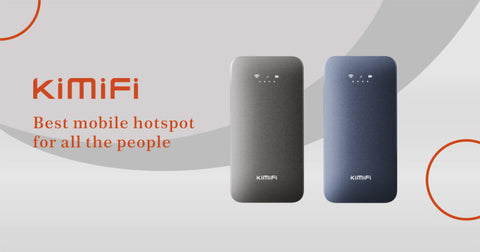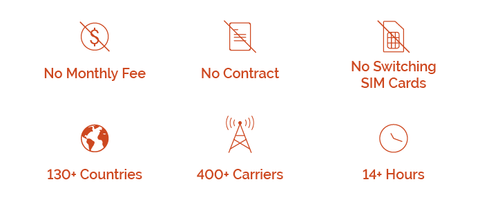 KiMiFi is the best 4G LTE hotspot with innovative CloudSIM technology (we also have eSIM technology) that supports up to 5 devices at the same time. It allows you to stay connected in over 144 countries and 450+ carriers. It is also the first mobile router that presents a perfect combination of powerful features and a minimalist look. Choose a suitable data package according to your needs with the best price as cheap as a local pre-paid plan. Pay as you go. No contract, no subscription, and no expensive international roaming charges anymore!
Until now 23 May 2020, we have shipped more than 100,000PCS to all the world, and the reviews from the backers and our B2B customers are very high! Everyone knows that the customers' comments are the best important thing for a product or a company! So we want to say 'We have a real wonderful and great product! KiMiFi'!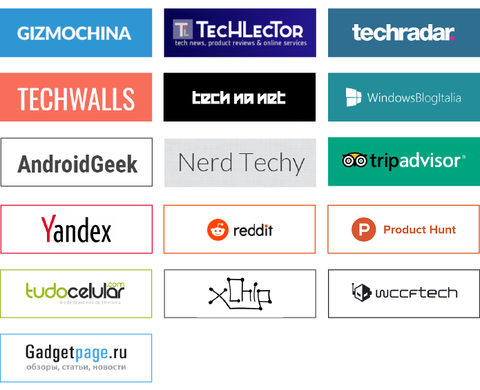 Put the traveling troubles of switching SIM cards or high roaming fees behind your head. Only need to use KiMiFi, which is born to solve these annoying problems for all travelers and business people.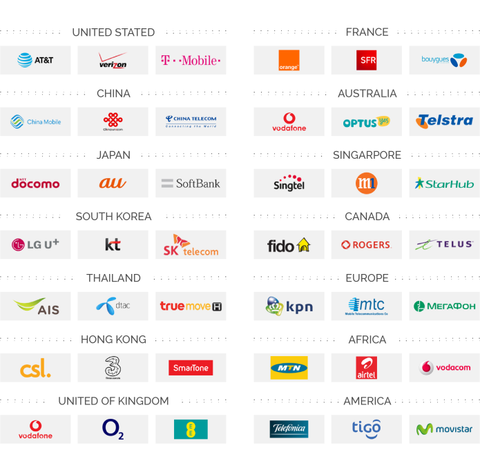 List of above carriers for reference, more and more will be added in our service
Wherever you are in the world, whether it be for business, or to simply keep in touch, KiMiFi's high-quality connectivity helps to make sure that you'll have access to the Internet at any time of the day without a hitch.

With a third-party speed test app, we tested the download and upload speed of a KiMiFi supported server in Shenzhen, China on an iPhone and a server in Tokyo, Japan on android phone.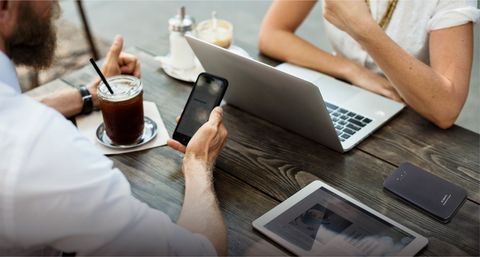 Need to work on something on the go? No problem. Simply share your KiMiFi 4G connection with up to 5 devices - your iPad, tablet, laptop, personal phone, and work phone! What's more, you can share it with your family and friends!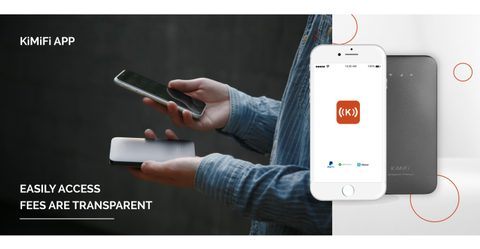 Customize Your Data Solution- KiMiFi's user-friendly app makes it easy to update and keep track of your usage.
With the KiMiFi app, you can easily access and manage your device from your smartphone and all usage and fees are transparent, let you pay only you used.
In KiMiFi's portal management website 192.168.43.1, you can set to open or close the update the App to save your data costs, actually, for the user experience, we forbid this by default.

And in the interface of App, you'll get a clear view of traffic usage, unlike the expensive and unclear usage rates offered by local carriers.

KiMiFi is equipped with a powerful 3500mAh battery. On its own, it can work effortlessly up to 2 days at full capacity (calculation based on 8 hours usage per day). In addition, KiMiFi can be recharged via a micro USB cable connected to a laptop, portable charger or adapter for endless hours of 4G sharing. It also will remove "oh shoot, my MiFi battery is dying" syndrome completely and making KiMiFi your best travel buddy.

Easy management with exclusive KiMiFi app, SIM-free, hassle-free, no extra roaming charges, we promise high-cost performance.
1. Scan the QR code on the device to download App (or search 'KiMiFi' in App Store or Play Store).
2. Register an account by E-mail.
3. Scan the device's QR code again in the App for activation.
4. Purchase data package by PayPal, Visa, MasterCard, JCB and so on.
5. Press the "Power" button on the device to turn it on.
6. Wait for the device to connect the network, the signal light will turn on once connected successfully.
7. Connect Wi-Fi by the name and password shows on QR label.  
So easy!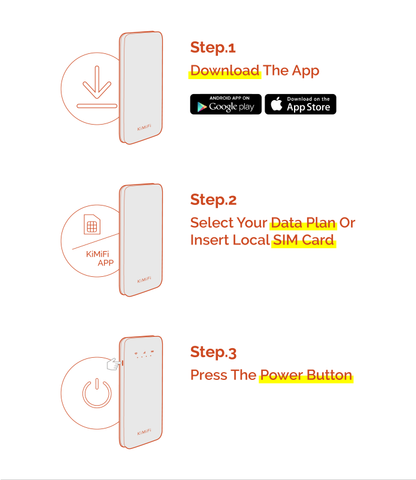 iOS & Android App Download
                           Purchase Data Package on KiMiFi App
                                               System Connect

At present, KiMiFi truly supports the 4G LTE network in 144+ countries and supports the TOP 3 carriers in each country. A lot of countries and regions are being tested, will be added onto the list after the test finished.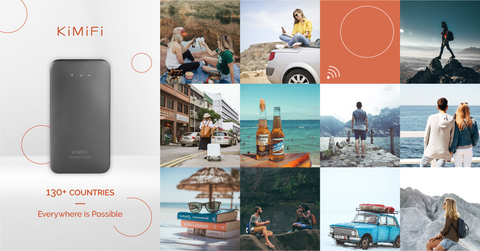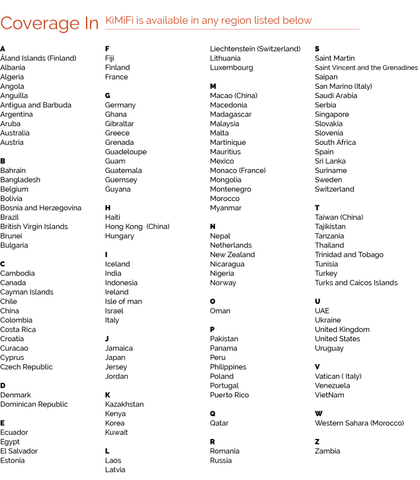 Support Global 2,000,000 Users Online Simultaneously


24/7 multi-language customer support. We are here to make your journey more enjoyabl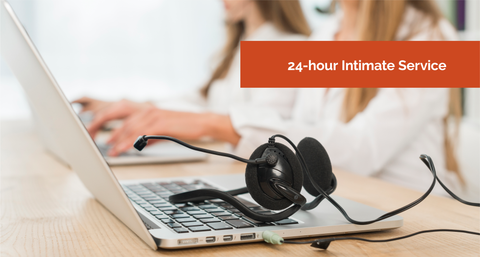 We are absolute minimalists, so we designed that the whole internal structure of KiMiFi would be without any soldering, it mainly includes outer case, battery, antenna (divide into the main antenna and diversity antenna, and debugging twenty-one 4G bands is a very challenging thing), main board, FPC for switch, this structure is also very simple for assembly. Now top companies like Apple, Samsung and Huawei are using this minimalist design for their products.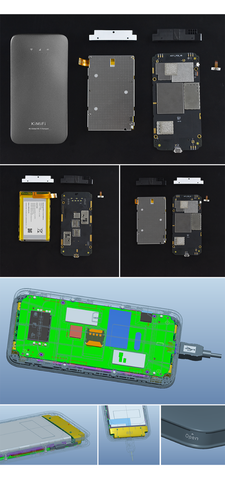 In addition, we use a steel sheet to fix the battery to prevent power loss. This design also maximally protects the motherboard from damage, especially when falling down.
Thirdly, if there is any after-sales problem, we can trace the QR code on the battery in our production system to the date of production and which station has the problem and solve the problem quickly.
Finally, all our components are purchased from famous manufacturers all over the world, such as MURATA, SKYWORKS, WISOL, EPCOS, Prisemi, SAMSUNG and so on.